Logistics that empowers
A neutral platform for both shippers and transport companies to grow their business. End to end solutions to supercharge your logistics operations.
Featured Product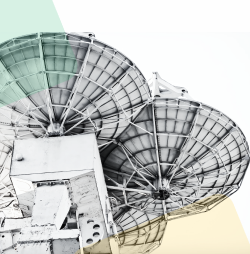 FT Control : Most advanced Control Tower module for complete visibility into your logistics journey.
Customisable alerts and notifications. Escalations managed by a team of experts and a superior ticketing platform supported by WhatsApp Chatbot for faster resolutions.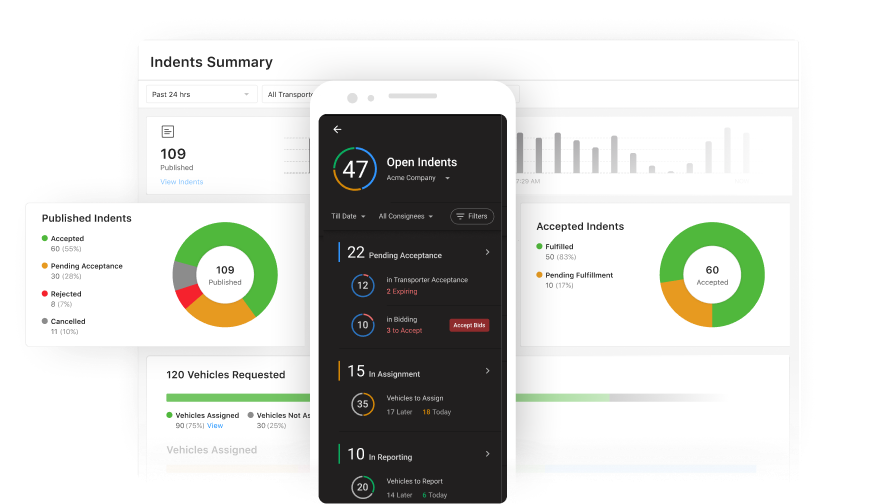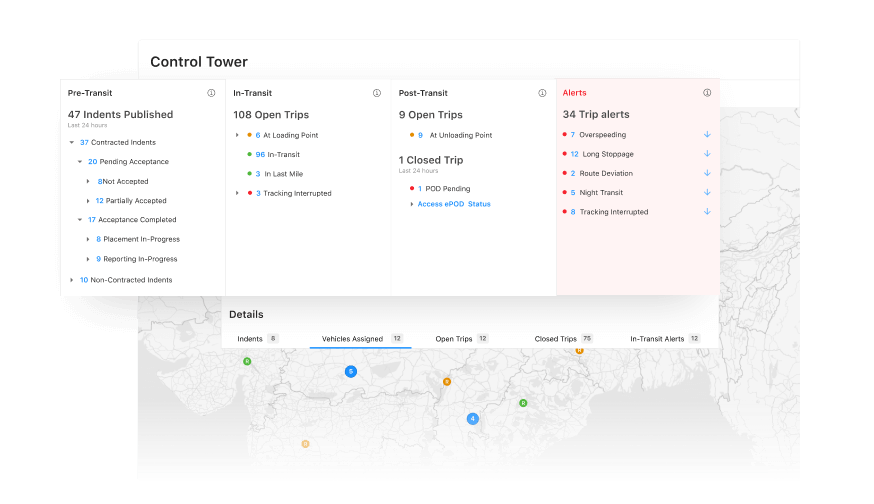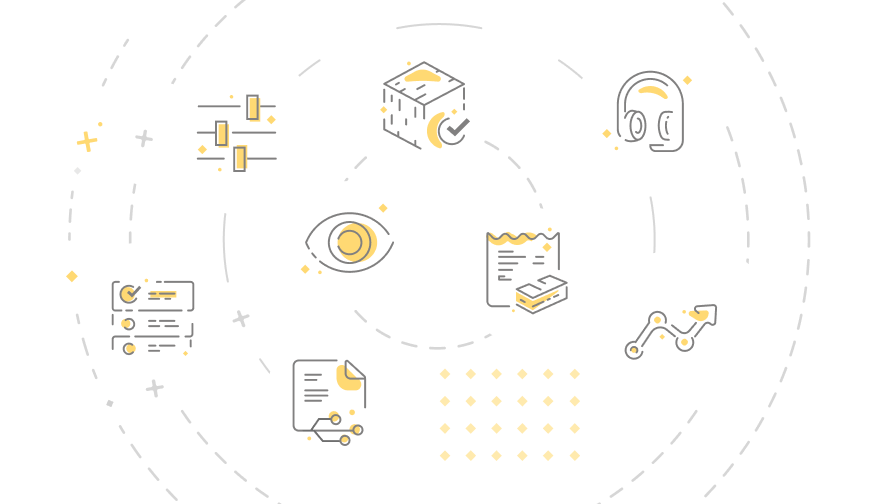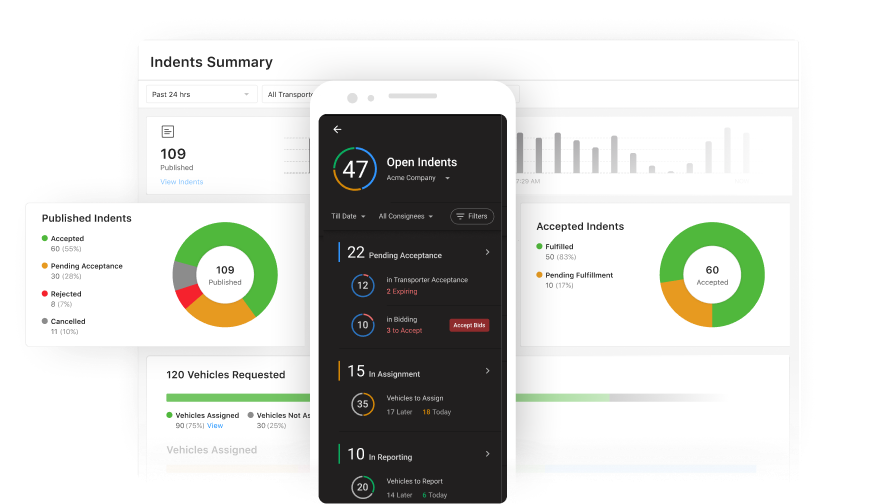 FT Fulfil
Vehicle placement simplified.
Powerful indent tool alongside spot-bidding option.
View Details →

FT Trace
Your freight at your fingertips.
Get complete trip visibility on market and owned trucks without additional infrastructure.
View Details →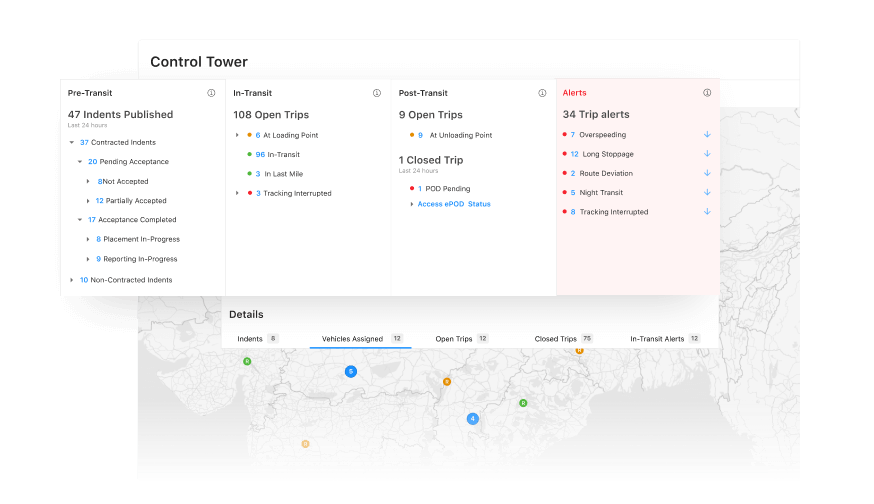 FT Control
Exceptions management made easy.
A control tower to manage your pre, during and post transit events.
View Details →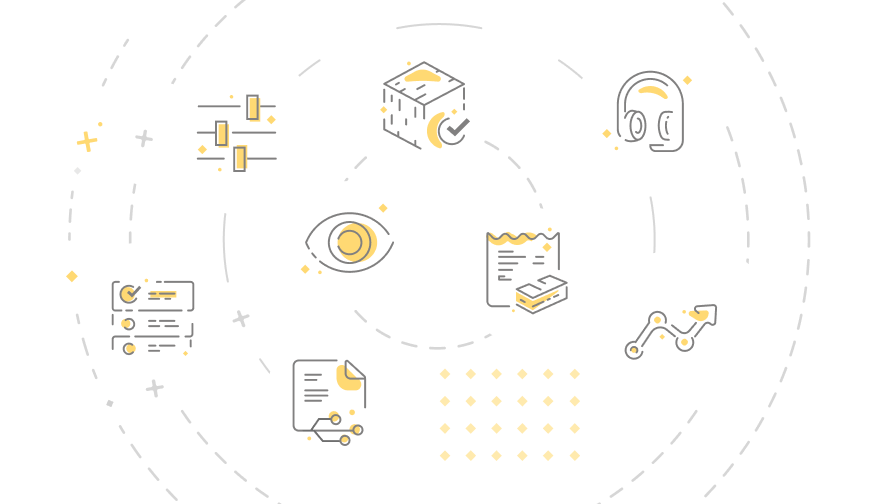 FT Custom Suite
Pick and combine FT products for your specific logistics needs.
FT Fulfil
FT Trace
FT Control
Digital LR
ePOD
eFreight Bills
View Details →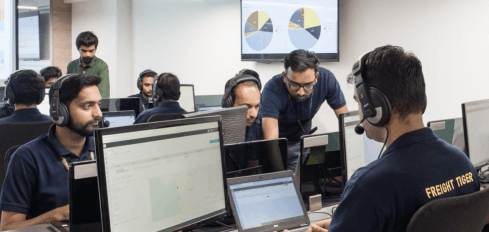 FT Managed
Combining the offline with the digital. End to end frontline support for your logistics journey. Available as an advanced feature with any of our products.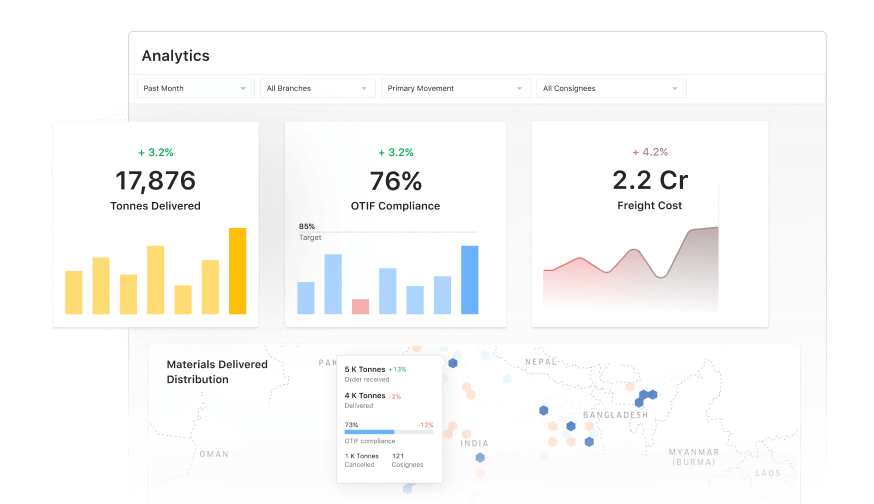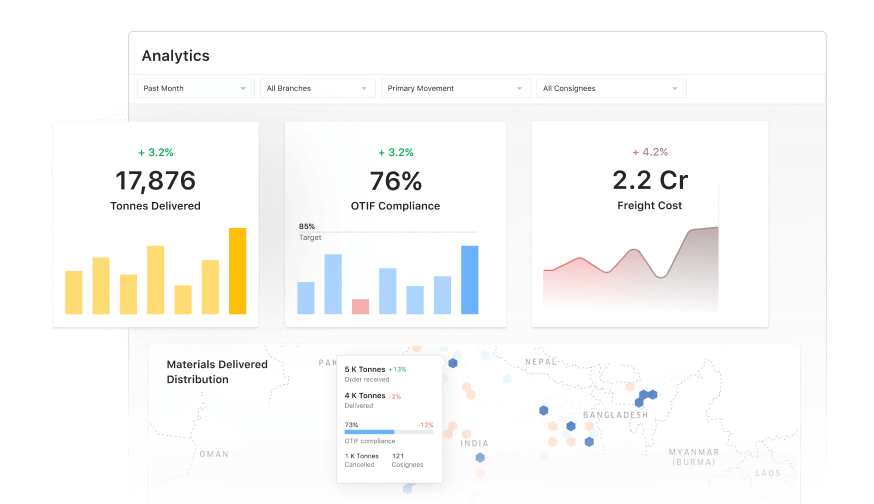 FT Insights
Analytics that helps you make smarter decisions
Actionable dashboards across all operations to help reduce costs and improve OTIF. Grow your and your customer's business with FT Insights.
View Details → FT Boost
Fuel your freight finances
Secure, cheaper and easy financing. Achieve up to 1.5% freight costs
reduction without any change in payment terms.
For transport companies: Get credit at trip creation, ePOD or invoice creation
For shippers: Avail financing for transport company payments
Recently Launched
We are constantly working with our customers on new solutions to improve their business.

WhatsApp Chatbot
Communicate instantly with your customers and partners through our 24/7 WhatsApp chatbot.

COVID 19 Toolkit
A list of handpicked tools and solutions from FT to help you navigate Covid 19 for your business.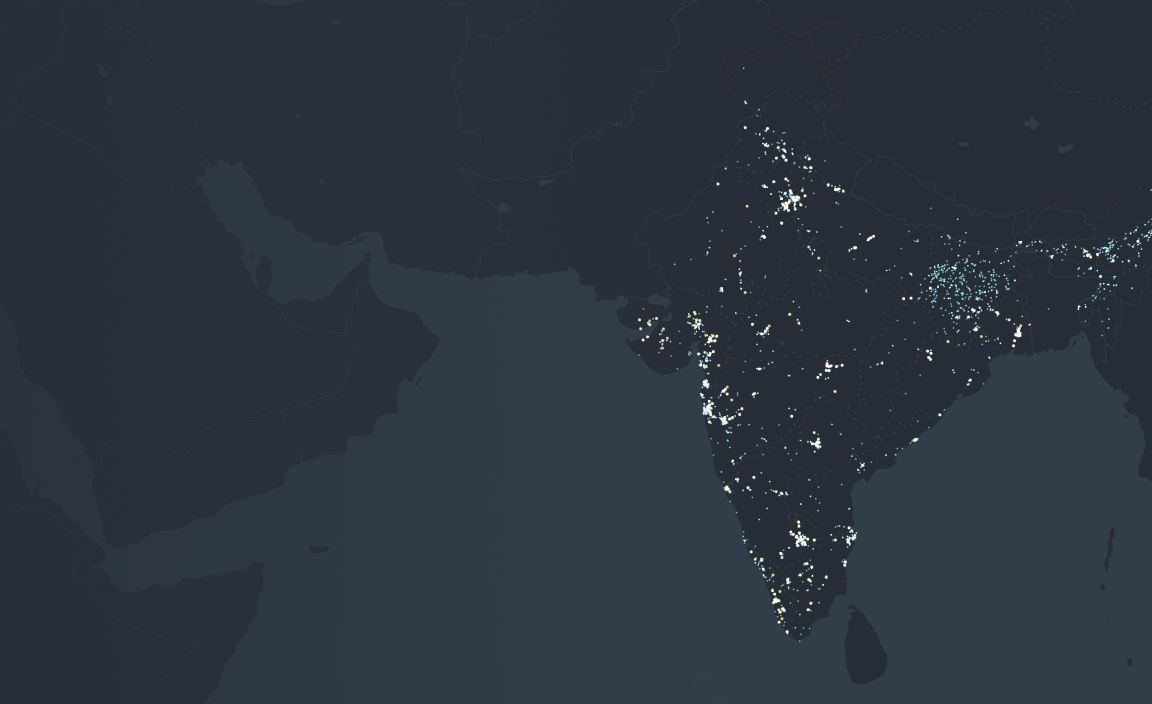 We are India's
largest freight network
60+
Shippers on the platform
3K+
Logistics service
providers on platform
* 90K+ locations where our platform is used by shippers and logistics service providers/transport companies. All numbers based on April 2020 customer data
We're already making a difference
Some of the largest organisations around India are already seeing a difference
from switching to the Freight Tiger Platform.
Here's what we can
deliver for you

10-12%
Logistics cost

15-20%
Customer OTIF

2-3%
Margins
Solutions available for both transport companies & consignors. Request a demo to see the full platform in use.
Thank you,
We'll get back to you in 2-3 days.
Contact Us
Interested in what we have to offer? Have questions?
We would love to hear from you.
Sales
Queries
Freight Tiger is committed to providing a high standard of service. Your concerns are our priority. If you have an unresolved problem that needs special attention, please write to us at support@freighttiger.com and we will be glad to help you at the earliest.
Freight Commerce Solutions Private Limited
B/201, Polaris, CTS-604/A, Off. Marol Maroshi Road Andheri (East) Mumbai, Maharashtra India - 400059
Phone - 022 - 49700280
CIN - U74120MH2014PTC255210
GSTIN - 27AACCF3929N1Z8